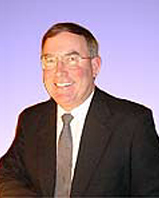 Mon, 29 November
5:00 AM EST (New York)
Live Webinar: Soft Tissue Lasers and Caries Diagnosis
Speaker(s): George Freedman DDS , Fay Goldstep DMD , Edward Lynch D.M.D.
Please login or register
In order to view this webinar you need to login into your account. Don't have an account? You can create one for free.
Soft Tissue Lasers and Caries Diagnosis
George Freedman
DDS
, Fay Goldstep
DMD
, Edward Lynch
D.M.D.
The AMD Picasso is THE soft tissue hand-piece and is an essential part of dental practice for the dentist and the hygienist.
This program focuses on these treatments:
15 second troughing instead of using retraction cord
Instant chariside gingivectomies, gingivoplasty, bacterial decontamination, LAPT, bio stimulation and much more
The Carie Scan PRO is the latest and most accurate diagnostic tool for the clinical practice. The CarieScan PRO permits dental professionals to evaluate decay in teeth and provide information about whether the tissue is healthy, in the early stages of decay or already significantly decayed. The diagnostic results are displayed on a LCD screen and the clear numeric information is easily documented into the patient's chart to monitor and assess disease status and progress (or improvement).
Learning outcomes:
to become familiar with the newest and most accurate caries diagnosis technology
to understand the full scope of soft tissue laser treatment potential in the practice
to successfully integrate these new and inexpensive technologies into the practice
Release date: 29/11/2010
Expiration date: 29/11/2013
"Soft Tissue Lasers and Caries Diagnosis" is co-sponsored by Tribune Group GmbH. Tribune Group GmbH is a recognized ADA CERP and AGD PACE provider.
Speaker(s)
George Freedman DDS
Dr. George Freedman is a founder and past president of the American Academy of Cosmetic Dentistry and a founder of the Canadian Academy for Esthetic Dentistry. His most recent textbook, "Contemporary Esthetic Dentistry" is published by Elsevier and he is Visiting Professor, Universita di Flirenze, Florence Italy.
He is a past director of CE programs in Esthetic Dentistry at the Universities of California at San Francisco, Florida, SUNY Buffalo, UMKC, Minnesota, Baylor College and Case Western Reserve, Tufts, Eastman Dental Center (Rochester and London), Catholic University in Seoul, South Korea and was the founding Associate Director of the Esthetic Dentistry Education Center at the State University of New York at Buffalo.
Dr. Freedman is the author or co-author of 12 textbooks, more than 700 dental articles, and numerous webinars, CDs, videos and audios and is a Team Member of REALITY.  He has been listed as one of the leaders in Continuing Education by Dentistry Today every year since 1997.  Dr Freedman is the Materials Editor for Dentistry Today, Editor in Chief for Dental Tribune, and is on the Editorial Board of Oral Health and Dental Asia.
A Diplomate of the American Board of Aesthetic Dentistry, he lectures internationally on dental esthetics, adhesion, desensitization, composites, impression materials and porcelain veneers and has been a featured / keynote speaker at many major national and international dental conferences.  Dr. Freedman maintains a private practice limited to Esthetic Dentistry in Toronto, Canada.
Fay Goldstep DMD
Dr. Fay Goldstep has been a featured speaker in the ADA Seminar Series, and has lectured at the ADA, Yankee, AACD, AGD, and the Big Apple dental conferences.  She has lectured nationally and internationally on CONSERVE-ative Dentistry, Innovations in Hygiene, Dentist Health Issues, Magnification and Office Design.
Dr. Goldstep has served on the teaching faculties of the Post-graduate Programs in Esthetic Dentistry at SUNY Buffalo, Universities of Florida (Gainesville), Minnesota (Minneapolis) and UMKC (Kansas City).
Dr. Goldstep sits on the Editorial Board of Oral Health Magazine (Healing/Preventive Dentistry) and Dental Tribune US Edition.  She is a Fellow of the American College of Dentists, International Academy of Dental-Facial Esthetics and the Academy of Dentistry International.
Dr. Goldstep has been a contributing author to 3 textbooks and has published more than 20 articles.  She has been listed as one of the leaders in Continuing Education by Dentistry Today since 2002.  Dr. Goldstep is a consultant to a number of dental companies and maintains a private practice in Toronto, Canada.
Edward Lynch D.M.D.
Edward Lynch is the Head of Dental Education and Research at Warwick University. He has been elected the most influential person in UK Dentistry in 2010 by his peers. Professor Lynch previously held the position of Professor of Restorative Dentistry and Gerodontology of the Queen's University Belfast as well as Consultant in Restorative Dentistry to the Royal Hospitals from (2000 – 2010). He has served as Senior Lecturer in Conservative Dentistry and Consultant in Restorative Dentistry and Postgraduate Course Organizer for the University of London. Dr. Lynch has been awarded a total of 94 research grants and has more than 500 publications, including chapters in books and refereed abstracts. Professor Lynch is a specialist in 3 disciplines, Endodontics, Prosthodontics and Restorative Dentistry and presents at many prestigious postgraduate courses world wide each year. He is a Consultant to the ADA, a spokesperson for the BDA, a Scientific board member of the International Health Care Foundation and ISBOR, is on the editorial board of numerous International Journals.
Ask the Expert
C.E. Certificate
Please login and watch the entire webinar before attempting to take the C.E. Quiz. Once you watch the webinar please return here to take the C.E. Quiz and print your C.E. Certificate.

Already logged in and watched the webinar? Please try to reload the page by using the button below.
Reload the page
Having trouble accessing the quiz? Please read the frequently asked questions or contact our support team. You can also email us at support@dtstudyclub.com