Wed, 15 September
11:00 AM EST (New York)
Live Webinar: Delayed immediate implant placement and direct soft-tissue management with CERASORB® Foam and I-/A-PRF
Speaker(s): Dr. Haki Tekyatan
Please login or register
In order to view this webinar you need to login into your account. Don't have an account? You can create one for free.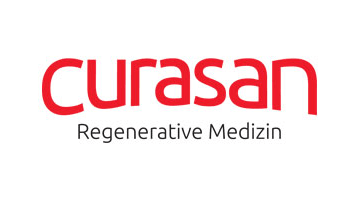 Delayed immediate implant placement and direct soft-tissue management with CERASORB® Foam and I-/A-PRF
Dr. Haki Tekyatan
In the case of implant planning, the preservation of soft tissue as well as bone is essential for long-term functional and aesthetic success.
These treatment aspects have gained considerable importance in recent years and, are increasingly an integral part of daily practice. Various techniques and materials can be considered. Not only does the timing of implant placement and soft tissue shaping play a role, but also the measures taken in advance of the planned therapy. A targeted strategy can already generate favourable conditions pre-implantologically. In this context, the use of bone substitute materials in combination with intravenously obtained platelet concentrates (I-/A-PRF) has become increasingly important in recent years. This "biologicalisation" of specially developed bone substitute materials for alveolar management is expected to result in stable preservation of the alveolus or bone while promoting wound healing.
Patient case
In the case presented, a healthy 55-year-old female patient underwent alveolar management with CERASORB® Foam (curasan AG), Kleinostheim, and I-PRF (Intraspin®, Camlog® Biohorizons), Wimsheim, after tooth extraction 12. Correct alignment of the implant was achieved six weeks later by using a drill guide with depth stop (Camlog Guide System®). An intraoral scan (Medit i500®, Kulzer) was performed intraoperatively to fabricate a novel gingiva former made entirely of PEEK (Camlog®, Dedicam). This PEEK gingiva former was used directly after surgical exposure in order to shape the peri-implant soft tissue optimally atraumatically and in reduced treatment steps. Finally, the prosthetic restoration was performed with a ceramic crown.
Result and conclusion
In the aesthetically relevant zone, the patient's expectation of an implant restoration is very high. It is important to ensure the preservation of soft tissue as well as bone for long-term functional and aesthetic success. Under appropriate conditions, targeted procedures can be used to create favourable conditions for achieving an aesthetic, prognostically reliable and predictable result.
Release date: 15/09/2021
Expiration date: 15/09/2024
Speaker(s)
Dr. Haki Tekyatan
Ask the Expert
C.E. Certificate
Please login and watch the entire webinar before attempting to take the C.E. Quiz. Once you watch the webinar please return here to take the C.E. Quiz and print your C.E. Certificate.

Already logged in and watched the webinar? Please try to reload the page by using the button below.
Reload the page
Having trouble accessing the quiz? Please read the frequently asked questions or contact our support team. You can also email us at support@dtstudyclub.co.uk