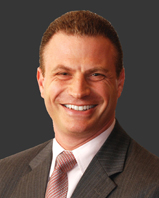 Wed, 1 December
5:00 AM EST (New York)
Live Webinar: THE FIRST ANNUAL OSSEO UNIVERSITY SUMMIT at the GNYDM: Revolutionary Implant Design Unveiled – PART 1
Speaker(s): Benedict Bachstein D.M.D. , Ethan Pansick DDS, MS , Maria Emanuel Ryan DDS, PhD
Please login or register
In order to view this webinar you need to login into your account. Don't have an account? You can create one for free.

THE FIRST ANNUAL OSSEO UNIVERSITY SUMMIT at the GNYDM: Revolutionary Implant Design Unveiled – PART 1
Benedict Bachstein
D.M.D.
, Ethan Pansick
DDS, MS
, Maria Emanuel Ryan
DDS, PhD
Visitors of GNYDM 2010 had the opportunity to learn from a true collection of masters, carefully selected from across the globe.
These educators are nationally and internationally renowned for their influence in enhancing implant education through extensive clinical experiences and diverse backgrounds.
THIS COURSE IS PART 1 OF A TWO-PART SERIES.
You may register for PART 2 here: THE FIRST ANNUAL OSSEO UNIVERSITY SUMMIT at the GNYDM – PART 2.
Program:
Opening by Dr. Benedict Bachstein;
Short Intro to Biomarker Diagnostics for Testing Periodontitis and Periimplantitis with Dirk Gieselmann
Utilizing Patient Specific Abutments to Achieve Exceptional Results with Dr. Ethan Pansick, USA
The selection and design of dental implant abutments is critical to the esthetic, functional and long-term success of the prosthetic restoration. Historically, dentists and dental laboratory technicians have relied upon machined, milled and technician-customized abutments to meet the needs of their patients. The Atlantis patient specific abutment system utilizes advanced CAD/CAM design and manufacturing processes that usher in a new generation of dental implant abutments. Patient specific and site-specific abutments can now be predictably designed and manufactured based on the patient's oral anatomy and the dentist's design parameters. This course will describe the indications and contra-indications of the different types of implant abutments available for use today. Special attention will be paid to the patient specific abutment and its applications since it represents the next generation of dental implant abutment technology.
Upon completion of the course participants will:
Have an understanding of the abutment selection criteria necessary for the proper restoration of dental implants.
Recognize when to use which types of abutments based on the functional and esthetic needs of the patient.
Be familiar with the design, fabrication and usage of patient specific abutments.
Disease Starts at the Top with Dr. Maria Ryan, USA
Overall, there is low awareness in the general population about the association between oral health and the short and long-term implication it may have on a successful, comprehensive medical management plan.
Release date: 01/12/2010
Expiration date: 01/12/2013
"THE FIRST ANNUAL OSSEO UNIVERSITY SUMMIT at the GNYDM: Revolutionary Implant Design Unveiled – PART 1" is co-sponsored by Tribune Group GmbH. Tribune Group GmbH is a recognized ADA CERP and AGD PACE provider.
Speaker(s)
Benedict Bachstein D.M.D.
Dr. Bachstein practices Endodontics in Cherry Hill, New Jersey. Dr. Benedict Bachstein graduated with a DMD.
Ethan Pansick DDS, MS
Dr. Ethan Pansick received his Doctor of Dental Surgery degree from New York University. He continued his dental training with a one year Advanced Education in General Dentistry Residency at Columbia-Presbyterian Medical Center in New York City. During this time, Dr. Pansick realized that the intricacies of complex oral rehabilitation demanded further training. He then completed the University of Michigan's three year specialty program in Prosthodontics where he received a certificate as well as a Master of Science degree in Prosthodontics. Dr. Pansick has been in private practice in Delray Beach, Florida since 1995.
Maria Emanuel Ryan DDS, PhD
Dr. Maria Emanuel Ryan, a 1989 Stony Brook School of Dental Medicine graduate, is a tenured full Professor in the Department of Oral Biology and Pathology at the School of Dental Medicine and a member of the Medical Staff at University Hospital at Stony Brook University Medical Center.  She also serves as the Associate Dean for Strategic Planning and External Affairs as well as the Director of Clinical Research.
Dr. Ryan received her specialty training in periodontics at the University of Connecticut Health Center, and her Ph.D in Oral Biology and Pathology at Stony Brook.  Dr. Ryan is actively involved in teaching, practice and research at the School of Dental Medicine.  Dr. Ryan serves on several scientific, dental and medical advisory boards.
In 1996 Dr. Ryan was the recipient of the New Dentist Leadership Award from the Dental Society of the State of New York.  In addition, she received an achievement award from the American Dental Association in 1997, followed by induction into the Long Island Academy of Odontology in 1999 and the honor society Omicron Kappa Upsilon in 2003.  Dr. Ryan was a Fellow of the Hedwig van Ameringen Executive Leadership in Academic Medicine (ELAM) Program for Women at Drexel University College of Medicine.  She is a nationally and internationally known speaker and author and has published over 75 original scholarly works.  Dr. Ryan's research is funded by the National Institutes of Health, private foundations and industrial sources.  She holds several U.S. patents based on her work at the University.
Dr. Ryan lectures frequently and has appeared on CNN, Americas Health Network, NBC, CNBC, ABC and NPR to discuss newly emerging therapeutics, the connections between oral and systemic health and the need for early detection of periodontal disease and oral cancer.  She has been an invited speaker at the Centers for Disease Control, the Juvenile Diabetes Foundation, the American Diabetes Association, the American Dental Association, the American Academy of Periodontology, the National Periodontal Disease Coalition of Oral Health in America and the National Institutes of Health to discuss the role of the dental professional in the provision of optimal overall health care, with a special emphasis on issues specific to the management of diabetes.
Dr. Ryan is the Past President of the Stony Brook University Alumni Association.  She recently served on the Presidential Search Committee for Stony Brook University.  She also serves as a member of The Science Advisory Council at Barnard College, Columbia University where she received her bachelor's degree.  Dr. Ryan resides in Laurel Hollow, New York with her husband Dr. Charles Ryan and their son Peter.
Ask the Expert
C.E. Certificate
Please login and watch the entire webinar before attempting to take the C.E. Quiz. Once you watch the webinar please return here to take the C.E. Quiz and print your C.E. Certificate.

Already logged in and watched the webinar? Please try to reload the page by using the button below.
Reload the page
Having trouble accessing the quiz? Please read the frequently asked questions or contact our support team. You can also email us at support@dtstudyclub.com