Wed, 14 November
12:00 PM EST (New York)
Live Webinar: The Digital Implant – Restorative Connection in the Anterior Esthetic Zone
Speaker(s): Dr. Galip Gurel
Register Now
Please login or register
In order to register for a webinar you must be a member of our website. If you already have an account, please login.

If you don't have an account yet, please register. Registration is completely free and it only takes a minute.

Become a member for free
add to calendar
other time zones
Course date in other time zones
Los Angeles, USA
14 Nov, 09:00 AM
Mexico City, Mexic
14 Nov, 11:00 AM
New York, USA
14 Nov, 12:00 PM
London, United Kingdom
14 Nov, 05:00 PM
Berlin, Germany
14 Nov, 06:00 PM
Bucharest, Romania
14 Nov, 07:00 PM
Moskow, Russian Federation
14 Nov, 08:00 PM
Islamabad, Pakistan
14 Nov, 10:30 PM
New Delhi, India
14 Nov, 10:30 PM
Bangkok, Thailand
15 Nov, 12:00 AM
Hanoi, Vietnam
15 Nov, 12:00 AM
Beijing, China
15 Nov, 01:00 AM
Philipines
15 Nov, 01:00 AM
Kuala Lumpur, Malaysia
15 Nov, 01:00 AM
Singapore
15 Nov, 01:00 AM
Taiwan
15 Nov, 01:00 AM
Hong Kong
15 Nov, 01:00 AM
Sydney
15 Nov, 04:00 AM
Live Webinar: The Digital Implant – Restorative Connection in the Anterior Esthetic Zone
Dr. Galip Gurel
The fully digitized protocol that will be presented in this lecture, will emphasize the importance of correct communication, which will improve the esthetic diagnosis and the predictability of the implant-based anterior aesthetic restoration
Modern techniques and materials can be useless if the final outcome does not live up to the patient's esthetic expectations.
It has always been a challenge to create a smile design, where the final result can be precisely predicted from day one. In some cases, the dentists do build this design directly in the patient's mouth. However, some leave it to the ceramist that they work with. Most importantly, however, this smile design needs to match the patient's functional, biological and emotional needs.
To obtain such results, especially when implants are involved, we need very well communicated, interdisciplinary teamwork. Every member of the team (including the specialist, lab technicians and the patient) should be aware of the treatment planning and the anticipated end result, right from the start.
Release date: 14/11/2018
Expiration date: 14/11/2021
"The Digital Implant – Restorative Connection in the Anterior Esthetic Zone" is co-sponsored by Tribune Group GmbH. Tribune Group GmbH is a recognized ADA CERP and AGD PACE provider.
Speaker(s)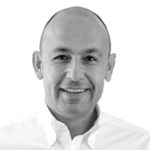 Dr. Galip Gurel
Dr. Galip Gurel graduated from the University of Istanbul, Dental School in 1981. He continued his education at the University of Kentucky, Department of Prosthodontics. Received his MSc degree from Yeditepe University in, Istanbul.
Dr. Gurel is the founder and the honorary president of EDAD (Turkish Academy of Aesthetic Dentistry).
He was the President of the European Academy of Esthetic Dentistry (EAED) for 2011 & 2012.
He received "The Smigel" award in October 2014 which is granted biennially by New York University College of Dentistry to honor the best esthetic dentists in the world for the social contribution they create, their support for the improvement of esthetic dentistry ,their vision and determination and their ability to present innovative ideas around dentistry globally and the education they provide to the dental health professionals about advanced esthetics, technology and the new techniques in general dentistry.
He is also a member of the American Society for Dental Aesthetics (ASDA) and American Academy of Restorative Dentistry (AARD) and the honorary diplomate of the American Board of Aesthetic Dentistry (ABAD) .
He is also the editor-in-chief of the Quintessence Magazine in Turkey and on the editorial board of the AACD journal, PPAD (Practical Procedure & Aesthetic Dentistry), EJED (European Journal of Esthetic Dentistry).
He has been lecturing on dental aesthetics all over the world and giving post graduate lectures on aesthetics dentistry.
He is a visiting professor at the New York University (USA) , Marseille Dental University (France) and Istanbul Yeditepe University (Turkey).
He is the author of "The Science and Art of Porcelain Laminate Veneers" published by Quintessence publications in 2003 translated into 12 different languages.
He has been practicing in his own clinic in Istanbul, specializing in Aesthetic Dentistry, since 1984.
A renown sportsman, Dr. Gurel has been the Captain of the Turkish National Team of Water Polo for 110 times, a World Champion of the Camel Trophy and a participant of the Paris-Dakar Rally.
Ask the Expert