Wed, 26 September
6:00 PM EST (New York)
Live Webinar: Sex, Drugs & Oral Cancer™
Speaker(s): Mr. Robert Whitman MSE
Please login or register
In order to view this webinar you need to login into your account. Don't have an account? You can create one for free.
Sex, Drugs & Oral Cancer™
Due to a recent rise in HPV, oral cancer rates have continued to rise and are now affecting patients that we never thought were at risk. This webinar will provide oral cancer education and proper protocols for early discovery to save lives.
Recent trends in oral cancer have heightened the importance of a proper oral cancer screening protocol for all medical and dental professionals. Oral Cancer has risen each of the past seven years, and the deforming disease is now affecting patients with no traditional risk factors. Due to a 225% increase in HPV related oropharyngeal cancers, oral cancer is occurring in younger populations, changing the perception of who to screen.
With the need for a new oral cancer screening protocol, adjunctive screening options will be covered in detail. This course will introduce recent and emerging technologies for early discovery of oral cancer, including fluorescence technology and quantitative cytology along with the importance of proper implementation. Clinical examples of these procedures will also be provided.
Hand-outs:
To-Charge-or-Not-To-Charge_OralID
FS-760v3.0_Progression_Sheet_fin
AGD PACE subject code(s): 730
Release date: 26/09/2018
Expiration date: 26/09/2021
"Sex, Drugs & Oral Cancer™" is co-sponsored by Tribune Group GmbH. Tribune Group GmbH is a recognized ADA CERP and AGD PACE provider.
Speaker(s)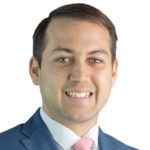 Mr. Robert Whitman MSE
A graduate of Tulane University with a B.S. and M.S.E. in Biomedical Engineering, Robert brings a unique mindset to the medical device industry. Robert began his career at M.D. Anderson Cancer Center as a Clinical Engineer utilizing advanced technology for early detection of cervical cancer. With a passion for early cancer diagnostics, Robert then joined the Research and Development team at a private startup, developing cancer-screening products utilizing fluorescence technology licensed from M.D. Anderson Cancer Center. Shortly thereafter, Robert co-founded Forward Science LLC, a medical device company established with the goal of advancing oral healthcare through early discovery (OralID), diagnostics (CytID, PathID, hpvID, phID), and treatment options (SalivaMAX). Robert is now the CEO of Forward Science and speaks nationally on the topic oral cancer and early discovery.
Ask the Expert
C.E. Certificate
Please login and watch the entire webinar before attempting to take the C.E. Quiz. Once you watch the webinar please return here to take the C.E. Quiz and print your C.E. Certificate.

Already logged in and watched the webinar? Please try to reload the page by using the button below.
Reload the page
Having trouble accessing the quiz? Please read the frequently asked questions or contact our support team. You can also email us at support@dtstudyclub.com