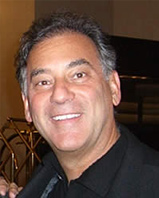 Fri, 26 March
4:00 AM EST (New York)
Live Webinar: Guided Implant Surgery: Lessons Learned-The Good, The Bad, and the Ugly
Speaker(s): Jack Krauser DMD
Please login or register
In order to view this webinar you need to login into your account. Don't have an account? You can create one for free.
Guided Implant Surgery: Lessons Learned-The Good, The Bad, and the Ugly
This presentation will demonstrate the 8 critical steps for a successful guided surgery cases.
Several types of treatment plans are shown, including total and partial edentulous patients. Sequencing the cases vary from a denture relign, provisional and/or a final prosthesis.
The power of the TiUnite surface of the implants allow for predictable early or immediate load and function. Laboratory steps including the expanded Procera lab software, and scanner are allowing a rapid and precise treatment outcome. Some of the cases have not worked out in an ideal way.
The lessons learned for these troubled or compromised cases are presented. Some issues are surgical, prosthetic and lab originated. Careful case planning and case delivery are requirements for an optimal result.
Release date: 26/03/2010
Expiration date: 26/03/2013
"Guided Implant Surgery: Lessons Learned-The Good, The Bad, and the Ugly" is co-sponsored by Tribune Group GmbH. Tribune Group GmbH is a recognized ADA CERP and AGD PACE provider.
Speaker(s)
Jack Krauser DMD
Jack T Krauser DMD graduated from the Univ of Pennsylvania SDM and Boston University School of Graduate Dentistry in Periodontics. He is in private practice in Florida. Currently he is Vice President of the ICOI.
He is a Fellow of AO and Diplomate of the ICOI. He is a member of several other dental societies. He has authored over 25 journal articles and three chapters. Soon, his text on implant dentistry will be published by Elsivier.
He is on the Editorial Board of 5 journals, and lectures frequently in the US and globally.
Ask the Expert