Thu, 21 November
12:00 PM EST (New York)
Live Webinar: Decision Making – Immediacy or Not?
Speaker(s): Dr. Eirik Salvesen DDS
Please login or register
In order to view this webinar you need to login into your account. Don't have an account? You can create one for free.
Decision Making – Immediacy or Not?
The primary goals of implant treatment, as defined by Buser and coworkers, are successful treatment outcome, high predictability, good long-term stability and low complication rate. These goals ensures the benchmarking of a specific protocol or product.
The secondary goals of implant treatment are fewest possible number of surgical interventions, low pain and morbidity during healing, short healing periods and short overall treatment time. These goals ensure that we also take into account the patient experience when choosing the appropriate individual treatment approach. Does immediate treatment protocols really offer a chance to obtain both the primary and secondary goals?
By the end of this Webinar you will:
Understand the difference between conventional and immediate protocols
Understand the benefits and limitations of the different approaches
Know more about case selection for immediate procedures
Understand the needs for introducing immediate protocols in your clinical practice
Release date: 21/11/2019
Expiration date: 21/11/2022
"Decision Making – Immediacy or Not?" is co-sponsored by Tribune Group GmbH. Tribune Group GmbH is a recognized ADA CERP and AGD PACE provider.
Speaker(s)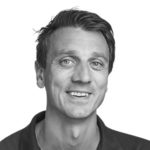 Dr. Eirik Salvesen DDS
Specialization: Implantology, periodontology
Dr. Eirik Aasland Salvesen earned his DDS degree from University of Bergen in 1999 and achieved his Specialist status in Periodontology in 2007 from University of Bergen.
Salvesen works in his private practice at Oris Dental in Norway. He is the Chief Clinical Development Officer at Oris Dental and the Executive Director of the Oris Academy. Salvesen was also co-founder of Oris Dental as a DSO and holds a position as board member of Oris Dental Holding. In 2018 Oris Dental Academy in Stavanger was appointed as «Center of Excellence» for Straumann in the topic of immediacy.
Since 2004 he has lectured worldwide about topics like dental implants, perio and augmentation of hard&soft tissue. In 2015-2016 Salvesen worked as supervisor for the Specialist program in Periodontology at the University of Bergen, responsible for the surgical implant training of the candidates.
Since 2006 Salvesen has been responsible for surgical courses and lectures, for Straumann, as well as for Nobel Biocare and Geistlich. Since 2007 he has continously lectured internationally for Nobel Biocare on the NobelActive implant, and now also lectures for Strauman on the new BLX implant system.
Salvesen is a long time fellow of the ITI and more recently involved in product development with Straumann.
Ask the Expert