Mon, 18 December
12:00 PM EST (New York)
Live Webinar: UPDATE: permamem® – Guided Bone Regeneration with a new non-resorbable membrane
Speaker(s): Dr. Stavros Pelekanos
Please login or register
In order to view this webinar you need to login into your account. Don't have an account? You can create one for free.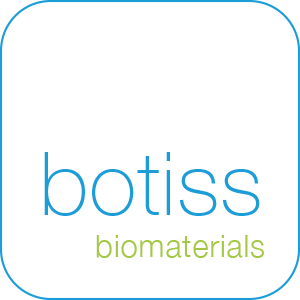 UPDATE: permamem® – Guided Bone Regeneration with a new non-resorbable membrane
Dr. Stavros Pelekanos
This webinar will present the clinical application of a new high-density PTFE membrane in horizontal and vertical ridge augmentation with focus on the handling/fixation, indications and new clinical cases.
Guided bone regeneration (GBR) is a well-established technique in modern dentistry to augment lost hard tissue around dental implants.
The basic principle of this method is the placement of a barrier membrane between the soft tissue and residual bone in order to prevent the fast-proliferating epithelial cells from populating the bony defect and to provide space and time for the migration of slow-dividing osteogenic cells into the defect area.
In the course of the evolution of those techniques, different types of membranes have evolved, which can be divided into either non-resorbable or resorbable membranes.
Non-resorbable membranes were first introduced in the dental field and are primary made of polytetrafluoroethylene (PTFE).
They maintain their structural integrity over the whole healing period and are specifically used to regenerate bone defects outside the bony envelope due to a higher stability and better space maintenance properties when compared to resorbable membranes.
In this webinar, GBR procedures with different types of membranes will be addressed, with special focus on a new PTFE membrane.
Release date: 18/12/2017
Expiration date: 18/12/2020
"UPDATE: permamem® – Guided Bone Regeneration with a new non-resorbable membrane" is co-sponsored by Tribune Group GmbH. Tribune Group GmbH is a recognized ADA CERP and AGD PACE provider.
Speaker(s)
Dr. Stavros Pelekanos
Dr. Stavros Pelekanos received his undergraduate degree in Dentistry (D.D.S.) in 1991 from the University of Athens, Greece. In 1993, he obtained his doctoral degree in Prosthodontics (Dr med dent) from the University of Freiburg (Prof. Dr. J.R. Strub), Germany.

Following his professional training, Dr. Pelekanos established a private practice in Athens, oriented towards prosthodontics, implantology and aesthetic dentistry. In 2002, he was appointed full-time Lecturer at the Department of Prosthodontics, Dental School, University of Athens, Greece, and is now Assistant Professor in the same department.

Since 2013 he is an active member of the European Academy of Esthetic Dentistry (EAED). His professional affiliations include: the International College of Prosthodontics (ICP), European Prosthodontic Association (EPA), Greek Prosthodontic Association and many others. He is a faculty member of gIDE Institute (Global Institute of Dental Education, Los Angeles, California) lecturing internationally and performing hands on courses on implants, aesthetics and restorative procedures.

In 2008 and 2011, Dr. Pelekanos received second and first prize at the scientific award competition of the European Academy of Esthetic Dentistry held in Madrid, Spain and Istanbul, Turkey respectively. To date he has published over twenty articles in peer reviewed journals and 2 chapters in books.
Ask the Expert
C.E. Certificate
Please login and watch the entire webinar before attempting to take the C.E. Quiz. Once you watch the webinar please return here to take the C.E. Quiz and print your C.E. Certificate.

Already logged in and watched the webinar? Please try to reload the page by using the button below.
Reload the page
Having trouble accessing the quiz? Please read the frequently asked questions or contact our support team. You can also email us at support@dtstudyclub.com