Sat, 9 June
1:00 PM EST (New York)
Live Webinar: A universal, safe and efficient combination for success in root canal treatment
Speaker(s): Dr. Hugo Sousa Dias
Please login or register
In order to view this webinar you need to login into your account. Don't have an account? You can create one for free.
A universal, safe and efficient combination for success in root canal treatment
Dr. Hugo Sousa Dias
Endodontic treatment is a predictable procedure with high success rates.
Success depends on a number of factors, including appropriate instrumentation, successful irrigation and decontamination of the root canal space to the apices and in areas such as isthmuses. According to Schilder (1974), mechanical objectives start with the respect to the anatomy of the root canal. The challenge for successful endodontic treatment has always been to deal, in a safe and effective way, the complex root canal system, preserving how much dental structure as possible. To provide an efficient and safe root canal instrumentation it's important to find one system, who adapts to the root canal anatomy in combination with safe and effective cinematic.
We can find this combining D-finder hand files to achieve patency, Super Files in mechanical glide path and with Silk files used with Morita ZX2 (OGP motion). This combination allows the clinician to increase the safety and predictability of the root canal shaping.
Release date: 09/06/2018
Expiration date: 09/06/2021
Speaker(s)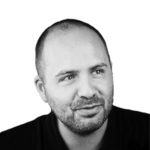 Dr. Hugo Sousa Dias
Dr. Hugo Sousa Dias graduated with a DDS from University Fernando Pessoa, Porto, and completed the postgraduate program in endodontics at the University of Lisbon. Besides running a practice limited to endodontics in Porto, he is Director of the Master in Endodontics clinical residency program at Foramen Dental Education. Dr. Dias is the founder of the Portuguese Group for Endodontic Study (study club). He is a member of the European Society of Endodontology and the Sociedade Portuguesa de Endodontologia [Portuguese endodontic society]. He has given more than 20 lectures around the world and is co-author of a chapter in the book The Root Canal Anatomy in Permanent Dentition (Springer, 2018).
Ask the Expert
C.E. Certificate
Please login and watch the entire webinar before attempting to take the C.E. Quiz. Once you watch the webinar please return here to take the C.E. Quiz and print your C.E. Certificate.

Already logged in and watched the webinar? Please try to reload the page by using the button below.
Reload the page
Having trouble accessing the quiz? Please read the frequently asked questions or contact our support team. You can also email us at support@dtstudyclub.co.uk